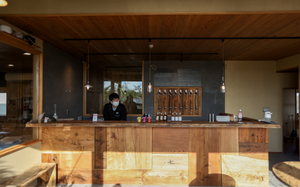 TASTING
We offer about 8 types of beer in our taproom, and you can order not only our own beers but also guest beers.
Please enjoy the restaurant in a standing bar format inside the store, or outside on the terrace.
TAKE OUT
In addition to drinking beer inside, you can also take it home.
You can purchase beer in plastic bottles or cans to be poured on the spot from the beer server.
FACTORY
Adjacent to the taproom, you can see the brewery.
When the owner is preparing the food, try waving at him.